Meditation Cushions SACRED SYMBOLS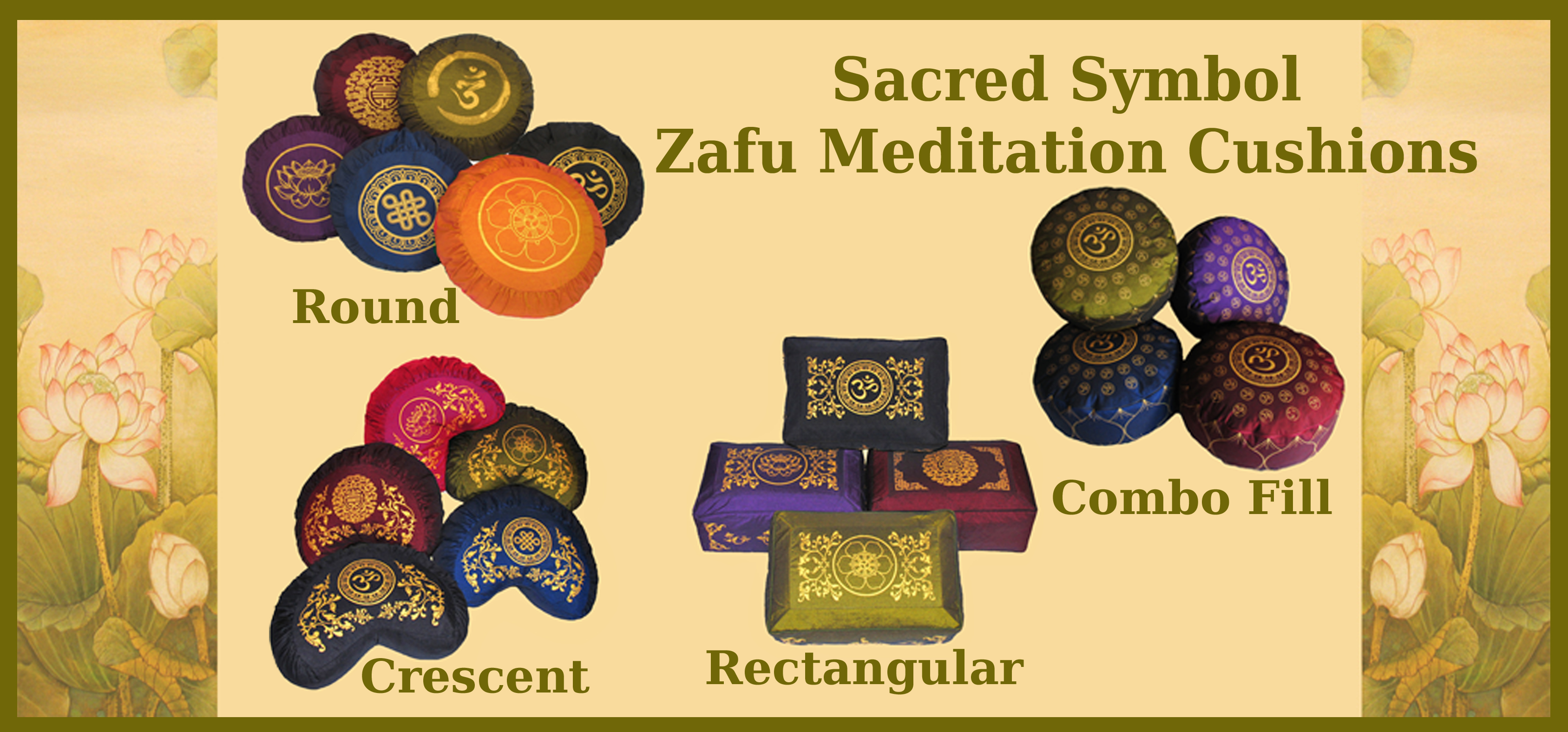 Many sacred symbols have evolved in various Eastern philosophies, religious traditions, and Asian cultures that help inspire one's spiritual development. Boon Decor has silk-screened some of the most inspiring and best known sacred symbols onto beautiful solid color silk-blend fabrics, creating a unique addition to our extensive zafu collection.
Our round and crescent sacred symbol zafus are filled with clean organic buckwheat hulls that can be adjusted through a small zipper on the inner liner to provide just the right support for one's meditation practice. The rectangular and higher rise zafus feature a combination fill of buckwheat hulls on one side and clean organic kapok on the other.
The covers on all our meditation cushions zip off for dry cleaning and feature carry-handles for easy transport. Choose your favorite color fabric and sacred symbol from our exclusive collection of traditional round, crescent, combo fillings and rectangular zafu meditation cushions that provide just the right comfort and support for your sitting meditation practice.